The Vegan Burger You've Been Looking For!
April 18, 2020
If you've been on plans or follow me on Instagram or Facebook, you know that I am such a minimalist in my cooking. I love to make things as nutritious as possible. I am always in the look out for high fibre, nutrient dense food. Ensuring my ingredients aren't overloaded with saturated fats, with toooo many things that don't serve us well and we can easily do without.

Here's a simple recipe for vegan patties that are super-duper yummy. I love it. I love to save time while cooking as well. I am more concerned with my end effort being "MasterChef Lookalike" than actually having to invest that excessive time.
So here's my recipe.
INGREDIENTS:
1 Whole-wheat burger bun.
Homemade tomato sauce (or a sugar free, low sodium version)
Coconut yogurt or Vegan mayo.
1 bowl of finely grated mixed vegetables such as: 3-4 small florets of cauliflower, 1 tiny beetroot, 1 capsicum, 1/2 onion, 1/2 cup of chopped parsley & coriander, 5 small cloves of garlic. You could even run these veggies together in a processor.
Vegan cheese (if you like, I haven't used it)
2 tablespoons of gramflour.
3 teaspoons of olive oil.
For the burger filling: Lettuce or rocket leaves or rocca leaves, sliced tomato, slice cucumber (or pickle), sliced onion
Spices to taste: 1/2 teaspoon of turmeric, 1/2 teaspoon of coriander powder, 1/2 teaspoon of cumin powder, 1/2 teaspoon of chili powder.
Salt to taste.
Method:
Once the veggies are grated or run in the processor. Press to remove the water. Drain the water and keep the veggies aside in a fresh bowl. Add the gram flour, spices and salt to this. Mix well with either hands or a spatula. Use your hands to make thick round cakes. Use a flat pan and put it on simmer. Add 1/2 teaspoon of oil and cook the patty for 10 minutes on both sides. Or you could bake them at 250 degrees for 20-30 minutes as well. Once the patties are cooked. Use the whole-wheat burger buns, slice into two. Toast it a little (I haven't used any oil or butter, it tasted better without it. But you can add a little to your toasted burger bun). Add the homemade tomato sauce to the base. Then add fresh leafy greens. Add the patty on top or add tomato and onion. Then add little vegan mayo or coconut yogurt (very little, about 1/2 teaspoon). Layer another patty if you like it thick. Then add the cucumber and tomato and leafy greens. Cover the top of the burger. Enjoy! 🙂
It tastes amazing.
And if you're not already on my email list. JOIN IN.  IT IS TOTALLY WORTH IT. I will be sharing heaps of nutritious information there, which you just wouldn't want to miss.
________________________________________________________________
In case you're done with feeling uneasy, bloated, tired, fatigued and heavy… then join in on the plans that I have to offer. You'll have my with you for life as with a short term plan, you learn to understand what works for your body and what doesn't. What food is causing you disharmony and unease. Heal yourself. Eat right, specifically for YOUR BODY. Now is the time my friend. REACH OUT. or email at [email protected] 
You May Also Like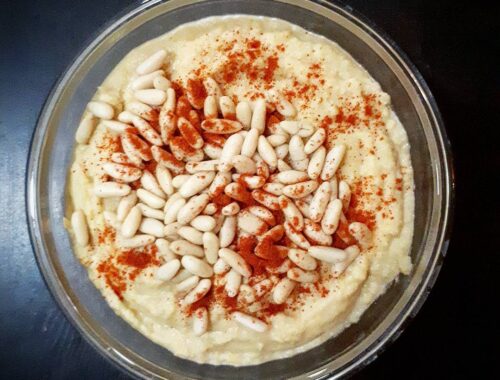 December 29, 2017